Need to lose weight but not happy with the options in Tucson? Vitality has solutions for those that want to lose weight, but are unsure what to do. Our team of Doctors have been treating Tucson residents for years, but not everyone wants to make the drive.
Here are 2 ideal options for those residing in Tucson or surrounding cities:
A –

Drive to the Mesa location for treatment

.
Since you are driving out of town, we offer a discount for our services. Although our programs include multiple Doctor visits, you will only need to visit the Doctor once. Since it is an inconvenience to make the drive, we can consolidate the program a little to ensure that one visit will work for you. This is why you will receive a discount since you will spend less time with the Doctor. However, if you feel you need more Doctor visits, our traditional plans may work best for you. The Mesa location is about a 2 hour drive from Tucson. Some visitors come on the I-10 and others drive through Florence. Both are about the same time, depending on traffic and construction. It is always best if you arrive 15 minutes prior to your appointment to complete the necessary paper-work.
The programs and pricing are as follows:
#1. Basic 3-Week HCG Weight Loss Program, only
$225

!

This popular 3-week weight loss program is very successful in helping our patients lose 4-8 lbs per week, for 3 weeks. This program includes the following:
(1) Doctor visit
Diet program
(1) Vitamin B12 shots
(3) Week supply of HCG
#2. Basic 6-Week HCG Weight Loss Program, only
$275

!
(1) Doctor visit
Diet program
(1) Vitamin B12 shot
(6) Week supply of HCG
#3. All-in-One HCG Weight Loss, only
$375

!
Here is what our program includes:
Doctor visit
Personal Hormone Balancing approach
(1) Vitamin B12 shot
Diet program
100% Doctor Supervision
(6) Week supply of HCG injections
Note: The "Hormone Balancing" portion of this program can still work without you coming in for follow up visits. Phone calls may need to take place to coordinate blood-work and prescriptions. We still see a high success rate for those that are receiving care from us outside of the Phoenix metro area.
B –

Order HCG Drops.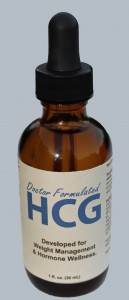 Our HCG Drops are much different from what you have seen on the internet or being sold by vendors. Our blend contains 14 natural ingredients for weight loss, appetite control, hormone and metabolism balancing, digestive support and energy. While others simply offer a watered down version of HCG or a generic copy. Patients who have used both have noted that the generic and mystery drops could not compare to our medical grade drops. They had lost weight with a decreased appetite, not to mention and increase in energy with improved metabolism throughout the program. Additionally, many patients have noted that although they lost significant weight, they often felt the effects of the supporting ingredients had a bigger impact on their health than the HCG!
Without a thorough approach to weight loss and overall health, it is common for people to gain the weight back with other products. Our form of HCG can help address the underlining causes of weight loss, not just help you lose weight for a couple of months.
Most patients lose 20+ pounds in a 30 day period while combining our product with the Dr Simeons HCG protocol.
Why our HCG is different:
Does not rely on HCG alone, but 13 other ingredients for overall health and wellness
Made with higher potency ingredients, requiring less drops, less frequently each day
It is the only product that is formulated by a Doctor who has treated thousands of men and women
Made in an FDA certified facility here in the US with high quality standards
These drops are only $59 for a single bottle (30 day supply) and $35 for additional bottles. Shipping to Tucson or any other city is included for Free.