Our Doctors

---
At Vitality Med Spa, our hormone and weight loss doctors are committed to a healthier you! We have gathered a first-class group of physicians to serve you. Whether you need a weight loss doctor, or a physician to assist you with other health issues and goals, you can rest assured a professional, yet personable doctor is here to help. Call Vitality today to speak with one of our health and weight loss doctors.
---
Doctor Tara Swartz  N.M.D.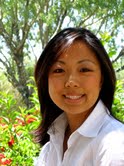 Dr. Swartz is a graduate of Southwest College of Naturopathic Medicine. She currently is caring for patients in our Scottsdale and Peoria health clinics. She brings years of experience in women's hormones including menopause imbalances, energy issues for men and women, weight loss and men's hormones. As a weight loss doctor, she has also had specific training in HCG weight loss with nutrition and diet counseling to help patients keep the weight off and to maintian a healthy lifestyle.
Dr Swartz has a warm personality and is well known for her caring approach for each person under her supervision.  Most of her patients include those that are overweight, are dealing with anxiety or depression, struggling with insufficient energy and those that have reduced libido, drives, motivation and more. She has a high success rate for both men and women in helping them to restore their vitality for life.
---
Dr Christine Hicks  N.M.D.
Dr Hicks started her career in natural and alternative medicine 17 years ago, after graduating with a BA from Ohio Wesleyan University.  She studied and taught massage therapy, botanical medicine and integrative bodywork in Santa Fe, Copenhagen and Phoenix.  Dr Hicks' passion for Naturopathic Medicine grew during this time of working closely with her clients and through learning the impact of lifestyle and nutrition on the healing process.
Dr Hicks graduated from Southwest College of Naturopathic Medicine.  She started practice with a focus on holistic wellness through the use of herbs, nutrition, acupuncture, meditation, exercise and bodywork.  Her focus at Vitality includes HCG weight loss, bio-identical hormonal balancing, nutritional support and overall wellness. Dr Hicks has a gentle approach to help patients overcome obesity and the emotional difficulties that accompany imbalanced hormones. She is known as a good listener and is often requested by those who struggle with anxiety and depression as she has a good reputation for success.
---
Doctor William Nelson N.M.D.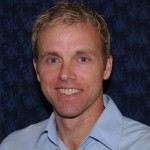 Doctor Nelson is a graduate of National College of Naturopathic Medicine in Oregon. He has been practicing medicine for over 15 years, combining the best time-honored advancements in medicine. Dr Nelson has extensively studied and practiced the best solutions in skin care, including eliminating age spots, sagging skin, Botox, Juvederm, leg vein therapy and more. His patients are very happy with the results and satisfied with the anti-aging affects of their skin.
Dr Nelson brings the experience of treating thousands of patients for a wide variety of hormone concerns. His experience includes hormone pellets, creams, gels and injection therapy for men and women. He has found success when his patients complained of low libido, low energy, muscle atrophy, irregular cycles, aging skin, poor memory and cognitive functioning, and more.
His experience in weight loss includes HCG, medical, diet and natural approaches. Patients have reported significant reduction of fat in the buttocks, hips, stomach, chin, neck, thighs and back. Helping men and women to lose 20-30 pounds per month is very common and his success stories continue. Additionally, Dr Nelson has treated thousands with sun spots and sagging skin using his vast laser knowledge. His expertise has helped many who cannot afford surgery and desire to take a few years off of their appearance.