---
Dr Christine Hicks N.M.D.
Dr Hicks started her career in natural and alternative medicine 17 years ago, after graduating with a BA from Ohio Wesleyan University. She studied and taught massage therapy, botanical medicine and integrative bodywork in Santa Fe, Copenhagen and Phoenix. Dr Hicks passion for Naturopathic Medicine grew during this time of working closely with her clients and through learning the impact of lifestyle and nutrition on the healing process.
Dr Hicks graduated from Southwest College of Naturopathic Medicine. She started practice with a focus on holistic wellness through the use of herbs, nutrition, acupuncture, meditation, exercise and bodywork. Her focus at Vitality includes HCG weight loss, bio-identical hormonal balancing, nutritional support and overall wellness. Dr Hicks has a gentle approach to help patients overcome obesity and the emotional difficulties that accompany imbalanced hormones. She is known as a good listener and is often requested by those who struggle with anxiety and depression as she has a good reputation for success.
Liz Sadler N.P.
Liz started her career in medicine as a RN in 2006, after graduating from Elmhurst College in Illinois with her BSN. As a RN she worked in pediatrics, the operating room and as a triage nurse for a gastroenterology clinic. In 2012 Liz went back to school to earn her Master's in Nursing from Grand Canyon University. During her clinical rotations she followed an OBGYN and found her home as a women's health practitioner. She has a special interest in bio identical hormone replacement therapy, Gynecology, thyroid support and preventive care. Liz is trained in pellet therapy and has treated hundreds of patients. Her goal is to bring her patients back to an optimum level of health and wellness. In her spare time, Liz enjoys hiking, cooking, spending time with friends and family and her three rescue dogs.
Liz joined the staff at Vitality in order to fill a need for womens preventive and gynecology needs. She is able to treat each woman on a personal level, not to mention accommodate them so patients do not need to wait weeks or months to get an appointment. Liz is available at all 3 of our metro phoenix locations including Mesa, Scottsdale and Peoria.
Rose Schmidt, BA, BSN, RN, FNP-C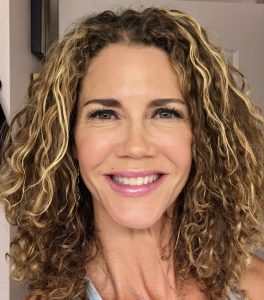 Rose received her Master of Nursing from Grand Canyon University in 2014 and has a diverse clinical and medical background ranging from Primary Care, Urgent Care, Women's Care and Anti-aging/Prevention/Bio-Identical Hormone Replacement for Men and Women.
Her passion is to help men and women who are suffering with symptoms such as loss of energy/fatigue, low libido, muscle fatigue, mood imbalances, and weight gain through balancing hormones which include testosterone, estrogen, progesterone, cortisol, and other metabolic imbalances such as thyroid dysfunction.  Prevention of disease begins with balanced hormones, along with diet, supplements, exercise and lifestyle modifications, lasting results are guaranteed.  Both her personal and professional journeys have led to her belief that balance hormone replacement IS the gold standard in disease prevention and anti-aging.
Jeffrey Dean, N.M.D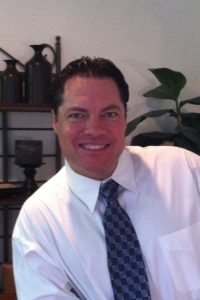 Dr Dean is a licensed Naturopathic Physician dedicated to working with his clients individually; developing comprehensive, result oriented programs that leave them looking and feeling their best. A former personal trainer and spin instructor in San Diego; he has helped hundreds succeed in weight loss and fitness goals. He believes the path of optimal health begins with a healthy diet and lifestyle, as well as a calm mind. Believing education is empowerment. Dr. Dean utilizes a functional medicine approach in his practice which goes beyond waiting to diagnose disease states, but uncovers imbalances and treats the cause. He develops personalized wellness plans by first really listening to his patients and through diagnostic exams and laboratory tests. Specific diet and lifestyle recommendations are then made along with targeted nutrient supplementation, herbal or homeopathic prescriptions and/or bio-identical hormone replacement if appropriate, to help restore energy and vitality. He has specialized knowledge in clinical nutrition, IV therapies, and treats Diabetes with natural therapies. He received his Medical degree from the Southwest College of Naturopathic Medicine and Health Sciences (SCNM), where he was the representative for Pure Encapsulations; one of the most respected providers in clinical nutrition. Prior to medical school, he worked as a Real Estate Broker in Illinois before pursuing his true passion in holistic and Anti-Aging Medicine.
He is currently a member of the American Association of Naturopathic Physicians (AANP) and certified by The American Academy of Anti-Aging Medicine (A4M). He spends his free time running, hiking, doing yoga, cooking healthy meals and reading the latest research on bio-identical hormone therapies.
---