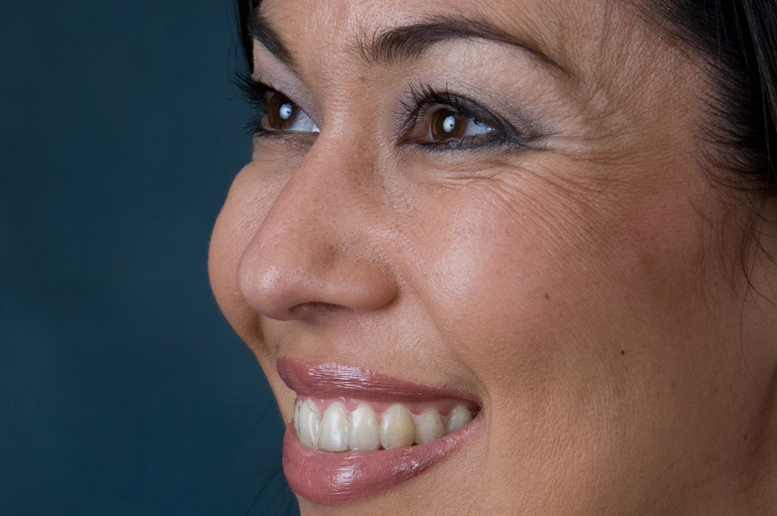 Untreated left side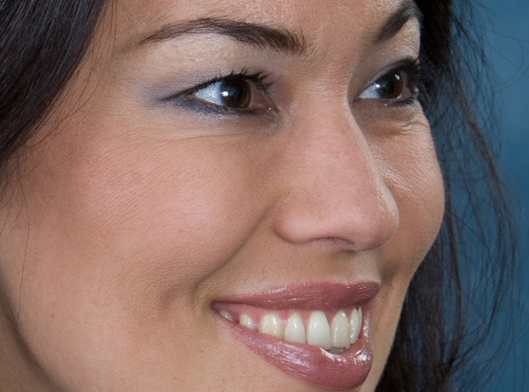 Treated right side
Vitality MedSpa of Arizona offers Botox & Juvederm at Discount pricing
Botox®, now only $7.99 per unit with our Botox Membership Plan
Here's how it works:
Sign up for our Botox Membership Plan for only $29.95 per month, for a year, and we will offer you the following discounts…
Unlimited Botox at only $7.99 per unit, at any of our 3 locations

Receive $20 off each syringe of Juvederm

15% Discount on Skin Medica Products

50% off high potency B12 and B-Complex injections
This plan is ideal for those that receive over 95 units per year which is applicable to over 90% of our Botox patients! At only $7.99 per unit, it is easy to save 10-30% from our discount pricing. It is also important to note that Vitality Medspa is ranked in the top 6% in the nation in Botox sales volume. This is not too shabby considering that we don't advertise for Botox. Our secret is that we take good care of our customers with first-class service and experienced injectors that have been doing this for many years. Each injector is well trained to ensure that we stay up to date on the latest techniques. This leads us to a consistent stream of referrals each month.
Enrollment in the Botox Membership Plan is easy. When you come in for your appointment, request to be enrolled and complete a one page agreement. The benefits will begin immediately. The only costs as a new member is the $29.95 and the cost of your Botox at $7.99 per unit. We will automatically charge your card on file each month, no need to pay when you come in for following appointments. Thats all, its easy! Since we are offering the lowest price on Botox up-front, we ask that you stay on the Botox Membership Plan for a year.
If you are not ready for our Botox Membership Plan, the price is only $8.99 per unit.
Botox® is the most exciting treatment of treatment of fine lines, wrinkles, and the aging face. This is why we have treated thousands of men and women with Botox® and Juvderm in the metro Phoenix area including Mesa, Scottsdale and Peoria. Our success has been noticed and has allowed us to minimize advertising since the majority of our new Botox® and Juvederm patients come from referrals.
Botox® is an injectable substance that is excellent and safe for relaxing facial muscles of expression that cause wrinkle lines or deep furrows.
Our Medical Staff including trained Doctors and a Nurse Specialist have completed hundreds of wrinkle reduction treatments including Botox. They have undergone advanced training in Botox for the forehead, scowl lines, under arms, lip lines, chin and crows feet with superior accuracy. This is done in a way to maintain your natural expression and features.
Botox® injections only take a few minutes but can have anti-aging effects for 3-6 months. Call today and experience the difference of service that Vitality is known for. Call today and schedule your free consultation.
JUVEDERM® Ultra XC Special: Only $400 per syringe!
JUVEDERM® Injectable Gel is a smooth gel made from hyaluronic acid, which is a naturally found substance in our skin. Hyaluronic acid can hold over 1000x its weight in water, so it has a remarkable plumping and hydrating affect to the skin.
Our medical staff has also performed countless JUVEDERM® Injectable Gel treatmemts with impressive results, bringing almost immediate anti-aging results! JUVEDERM® Injectable Gel is perfect for treating the "smile lines" (nasolabial folds) in addition to "mouth or lip lines" that we tend to get as we age.
Another popular area that JUVEDERM® Injectable Gel can work miracles in is the lips! Enhancing lip size and volume is our specialty, and, at an affordable price compared to implants and surgery.
The best part of JUVEDERM® Injectable Gel is that our experienced staff can provide safe, fast and effective results, helping you to look a little younger. Call today and schedule your free consultation.
JUVEDERM is a registered trademark of Allergan Industries, SAS.