Vitality now offers highly effective treatments for hair loss in men and women in the Scottsdale, Phoenix, Mesa and Glendale areas.
Approximately two-thirds of men by the age of 35 and up to 85% by the age of 50 will experience alopecia (hair loss). However, alopecia also effects up to 40% of women. Causes of hair loss include but are not limited to: 
Hormone imbalances (i.e Thyroid, DHT-a form of testosterone)  

Nutritional deficiencies (Vitamins/minerals, too little fat/protein in diet)

Adrenal imbalances (Cortisol) 

Inflammation

Medications (Statins, blood thinners, anti-depressants, blood pressure medications…) 

Natural hair shedding cycle  

Genetics
Until recent years, hair transplant surgery was the most effective form of obtaining a fuller head of hair, or filing in the thinner areas. Unfortunately, hair surgery can be expense, painful and requires post-surgical maintenance for many weeks. Now, actual results of our method of hair regrowth can be just as effective, if not more than surgery. When compared to a standard surgical transplant cost, it is less than 50% of the price and there is no pain, no down-time, and no maintenance. Additionally, hair transplant surgery often requires a follow up surgery or two. Our treatments have no down-time and only takes 5 minutes per day. There is no need for expensive and painful hair or transplant surgery that will more than likely lead to the need of more surgeries down the road as your hairline recedes. 
At Vitality, our goal is to treat the root cause(s) of hair loss in both men and women. That is why we use a pharmaceutical approach to addresses the actual cause of hair loss, and at a fair price. We are confident that you will be happy with the results!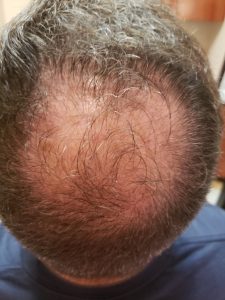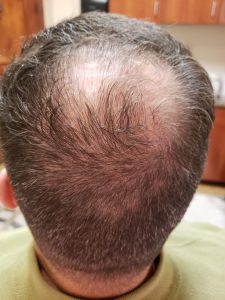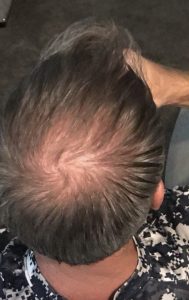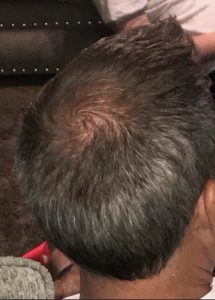 Our Comprehensive Hair Regrowth Plan is $295 per month. Included is your Doctor Consultations and Medications. You don't need a painful surgery or to fill in your thinning hair. Our plan is easy to administer and very effective. 
Call Vitality today to schedule a free video or phone consultation with one of our medical providers. 
Mesa 480-854-8000
Scottsdale 480-948-3050