We get alot of questions about our homeopathic HCG Drops and why they are different. First, we will explain the history of HCG and how it actually works.
The concept that HCG Drops or Injections could help an obese individual lose weight or even reduce appetite was invented by Dr ATW Simeons almost 60 years ago. He not only created this unique protocol but discovered the HCG is thought to reprogram or influences the hypothalamus. He believed that this influence over the hypothalumus could help the body to use adipose tissue as energy instead of relying on glucose/food. This allows for the retention of lean muscle mass and target adipose fat or the "abnormal fat" as Dr Simeons called it. The diet portion was strict, his patients would only consume 500 calories per day but were able to burn 1000-2500+ calories per day in fat. This usage of fat as energy was not only new but a huge breakthrough in allowing its dieters to lose 1+ pound per day. One of the biggest benefits besides losing weight and having a reduced appetite, particpants were able to maintain lean muscle mass and not feel weaker once the program was complete. The conclusion to Dr Simeons study and experience has lead the HCG program to last for decades with an almost identical success rate. What other diet has accomplished this?
The hypothalumus is the key. It is located in the brain and has a more significant role than what was first understood. The hypothalamus is not only important to how HCG signals the body to burn fat, but it also has a direct influence on our emotions and behaviors. The hypothalamus is additionally responsible for our desires and impulses. A large part of the global obesity problem is that we get emotionally attached and outright addiction to food. Unfortunately this is far too common than not. when the hypothalumus is not working properly, it is very easy to overeat and just as easy to eat too frequently. Since the "regulation" of cravings and appetite is inoperable, we gain weight since all the extra calories will be stored as fat.
This is where we can help. Our HCG Drops were created to coincide with the plan that Dr Simeons created in the 1950's. Our formula is made up of a high potency blend of HCG that is sufficient to help influence the hypothalamus. Additionally our HCG Drops contain specific branch chained amino acids to help retain muscle mass. The weakness with most HCG Drops is that they are not made from real ingredients so their effect on fat loss is minimal. This is dangerous since the lost weight is often from muscles. We also manufacture our HCG Drops in a GMP certified facility which means that purity and quality is being monitored and checked often.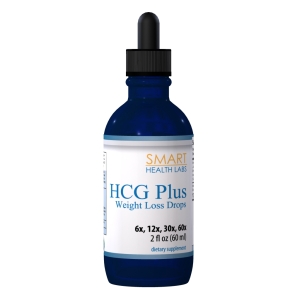 To sum it up, our drops have been proven over the years in our medical clinics. We have literally treated thousands of men and women using HCG with a very high success rate. Our HCG drops are professional grade and are not found in retail stores like generic and watered-down versions of HCG that sell for cheap. If you are looking for a Doctor used and recommended HCG Drops, choose Vitality Medical has created a safe and affordable solution. Choose Vitality, your health may depend on it.
Special Offer:
Order a 60 day supply of HCG Drops and receive a FREE bottle of our clinical grade Garcinia Cambogia and Free shipping!

Garcinia Cambogia is an effective natural fat burner and weight loss aid. Publicized by Dr Oz, we have found success recommending Garcinia to our patients. A fruit found in Asia, Garcinia can help to break down fat consumed in every day meals. We have also found that many are less hungry when taking Garcinia 30-60 minutes prior to a meal.
Combine HCG and Garcinia for best results!