California and Obesity
The National Conference of State Legislatures has reported that, California spends $7.6 Billion dollars annually on obesity related expenditures. This shocking number allows California to take the lead in all 50 states.
More than 80 percent of people with Type 2 diabetes, the most common form of the disease, are obese or overweight. Data from the Centers for Disease Control and Prevention (CDC) National Health and Nutrition Examination Survey III shows that two-thirds of adult men and women in the U.S. diagnosed with Type 2 diabetes have a body mass index (BMI) of 27 or greater, which is classified as overweight and unhealthy.
Overweight and obese people have an increased incidence of heart disease, and thus fall victim to heart attack, congestive heart failure, sudden cardiac death, angina, and abnormal heart rhythm more often than those that maintain a healthy body mass index.
Obesity often increases the risk of heart disease because of its negative effect on blood lipid levels, which increase in obese patients and then, in turn, increase triglyceride levels and decrease high-density lipoprotein " which is also known as HDL or good cholesterol.
People with an excessive amount of body fat have higher levels of triglycerides and low-density lipoprotein" which is also known as LDL or bad cholesterol" as well as lower levels of HDL cholesterol in the blood. This recipe creates optimal conditions for developing heart disease.
California is no stranger to Obesity with an obesity rate of 24.4%. In California, the direct cost of adult medical expenses attributable to obesity is
estimated to be $7.6 billion, almost half paid through Medicare and Medi-Cal. These are staggering numbers and it is scary to think that it is not getting any better.
The Solution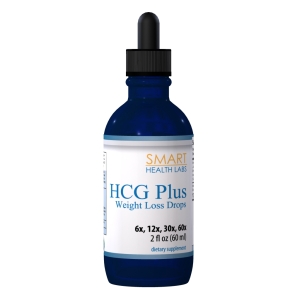 Vitality Med Spa has a solution for those in California seeking for relief from being overweight. We offer the popular HCG program but have taken it a step further. HCG is a successful option to help the body use fat stores as energy, instead of relying on a high caloric intake, which most of us have. HCG is combined with a low calorie diet that is specifically designed to allow the fat to be utilized, without compromising muscle mass. Our HCG drops are very easy to take and have a success rate of 80%+. This special formulation was created by a weight loss doctor and has been shipped all over the world with consistent results and safety to those that have participated.
Our blend contains natural ingredients to aid in weight loss, appetite control, and energy. While others simply offer a watered down version of HCG or a generic copy, our blend is pure. Patients who have used both have noted that the generic and mystery drops could not compare to our medical grade drops. They had lost weight with a decreased appetite, not to mention and increase in energy with improved metabolism. Additionally, many patients have noted that although they lost significant weight, they often felt the effects of the supporting ingredients were more than the HCG! Without a thorough approach to weight loss and overall health, it is common for people to gain the weight back with other products. Our form can help reduce the difficulties of losing weight and save you money on your weekly food bill.
Most patients lose the most weight when our drops are used with the Dr Simeons HCG Diet protocol.
Why our HCG is different:
Does not rely on HCG alone, but other ingredients for overall health and wellness
Made with higher potency ingredients, requiring less drops, less frequently each day
It is the only product that is formulated by a Doctor who has treated thousands of men and women
Made in the US with high quality standards and no fillers
Each bottle provides a 30 day supply and includes a professionally written booklet with diet and program instructions.
Only $49 for the first bottle (30 day supply), and $20 for the second bottle.
Special Offer:
Order a 60 day supply of HCG Drops and receive a FREE bottle of our clinical grade Garcinia Cambogia and Free shipping to California!

Garcinia Cambogia is an effective natural fat burner and weight loss aid. Publicized by Dr Oz, we have found success recommending Garcinia to our patients. A fruit found in Asia, Garcinia can help to break down fat consumed in every day meals. We have also found that many are less hungry when taking Garcinia 30-60 minutes prior to a meal.
Combine HCG and Garcinia for best results!